The Wines of Jumilla: Monastrell and More
The Wines of Jumilla: Monastrell and More
In association with DO Jumilla.
The Wines of Jumilla: Monastrell & More 🍷✨
Jumilla is pleased to announce "International Wine Review" has published its report on Jumilla, the publication's 14th in-depth report on the wines of Spain. @iwinereview

We hope you enjoy this series of excerpts from recently published report by Donald Winkler @iwinereview1

The Wines of Jumilla is our 14th in-depth report on the wines of Spain. Our recent visit to the region showed it is one of Spain's most unique appellations. Famed for its production of Monastrell, known as Mourvèdre or Mataro outside Spain, Jumilla is very dry and mountainous with mostly rocky vineyards of limestone soils and Europe's largest collection of ungrafted vines (called pie franco in Spanish), over one thousand hectares (ha). These old, unirrigated Monastrell bush vines are well adapted to this terroir, and about 90% of them are farmed organically.

To purchase a copy, please visit: @iwinereview International Wine Review


Many of Jumilla's wines are relatively inexpensive and offer outstanding quality for the price. There are also higher priced wines that rank among Spain's finest. For both consumers looking for value and connoisseurs looking for special, high-quality wines, Jumilla's Monastrell should be a wine of choice.
This report begins with a brief account of the long history of wine in Jumilla with focus on the last quarter century. It then examines how the Monastrell grape is uniquely suited to Jumilla's arid terroir. After that, we explore the vineyards and winemaking of Jumilla followed by a special section on the region's wonderful cuisine. Finally, we present profiles of the principal wineries and reviews of their wines to help guide readers in purchasing wines from Jumilla.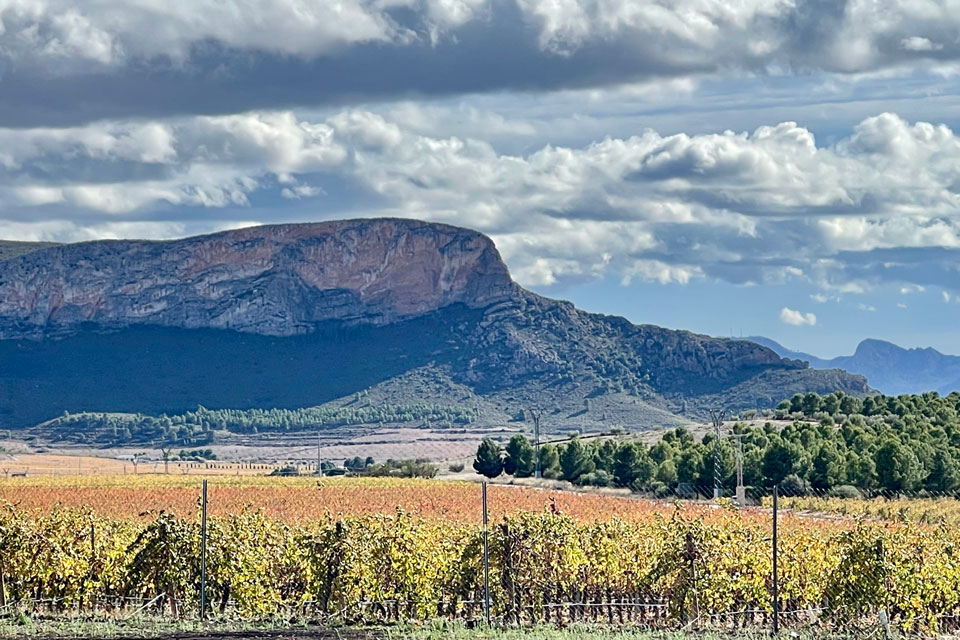 The Wines of Jumilla: Monastrell and More – (20pp)
A Brief History
Geography and Climate
The Vineyards
Making Monastrell
Whites, Rosados & Dulce Monastrell
Cuisine of Jumilla and Murcia
Winery Profiles and Tasting Notes
Annex: Mountain Ranges of Jumilla