Discover Jumilla With A Taste of Monastrell
Discover Jumilla With A Taste of Monastrell
Monastrell, called Mourvèdre and Mataro elsewhere in the wine world, comprises more than 75% of plantings in the dry, inland wine region of Jumilla located in Spain's southeast corner. And Jumilla is home to Europe's largest planting of ungrafted 90-year-old bush vines.
What better way to discover Jumilla than with a tasting of wines comprised entirely of Monastrell? The three wines in this tasting are made by different wineries in the region and bottled for the Consejo Regulador de la Denominación de Origen Protegida Jumilla, the regulatory board of the region. We received these wines as tasting samples.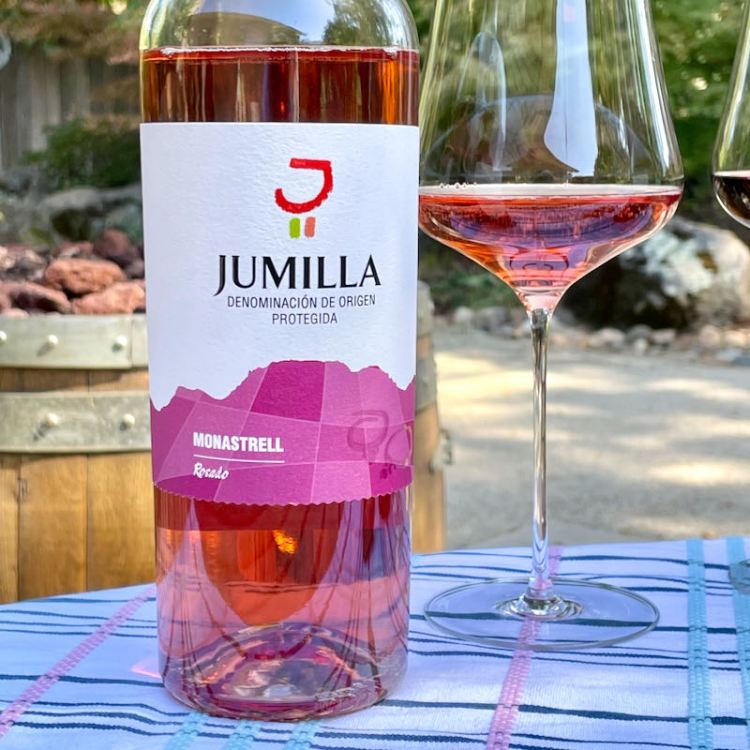 An Brief Introduction to Jumilla
DOP Jumilla covers about 47,000 acres within the provinces of Murcia and Albacete where more than 2,000 growers tend the vines. 45 wineries in the region, most located in the town of Jumilla, make wine in a region where winemaking dates back thousands of years. Jumilla received its official designation as a wine region in 1966, which makes it one of the oldest in Spain. The region takes its name from the municipality and town of Jumilla.
Monastrell has a long drawn-out vine cycle. 'This has the great advantage,' says winemaker Valérie Durand, 'of grapes ripening when the nights are cooler, thus preserving acidity and allowing complete phenolic ripeness.'